Featured Endorsements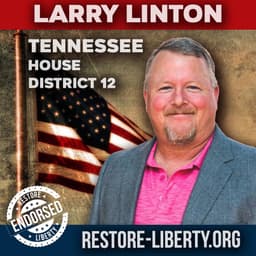 Restore Liberty
I have been endorsed by RestoreLiberty.org - Restore Liberty is a non-profit 501(c)(4) organization committed to restoring the original intent of the United States. It is focused on reviving and restoring the knowledge of and passion for the liberty America was founded upon.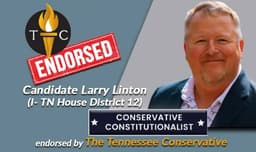 The Tennessee Conservative
Linton is a Conservative Constitutionalist who believes in the Christian inspired founding principles and documents that established our Constitutional Republic. He believes liberty is both a precious gift from our Creator, and a great responsibility to preserve for our future generations.