Featured Endorsements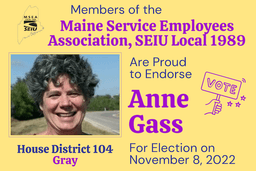 Maine Service Employees Association, SEIU Local 1989
Members of the Maine Service Employees Association, SEIU Local 1989 are proud to endorse Anne Gass in her run for Maine House of Representatives, District 104.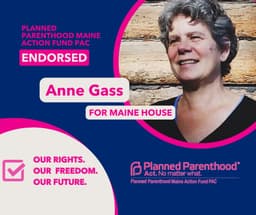 Planned Parenthood Maine Action Fund PAC
The US Supreme Court decision to overturn Roe makes it crystal clear why we need legislators in Augusta who will protect safe, legal abortion. Anne is pro choice and pro-women's equality (her opponent is not).